100% online MSc Management with Human Resources
Apply by: 18 December 2023 | To start: 15 January 2024
180 credits • 2 years part-time • QS 5-Star UK university • £8,880 total fees
A tailored online learning experience from a QS 5-Star UK university
Why Lincoln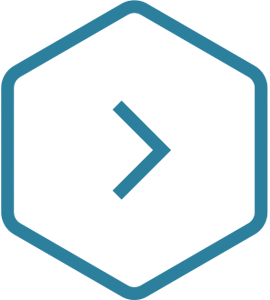 100% online Master's within 24 months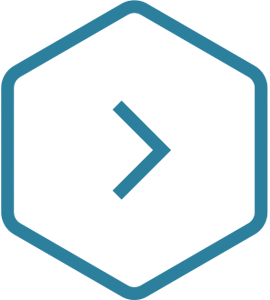 QS 5-Star rated university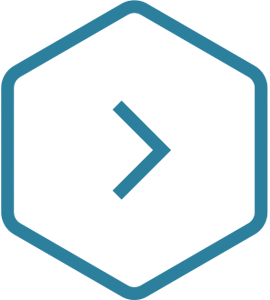 Global alumni network of 100,000 graduates in varied professions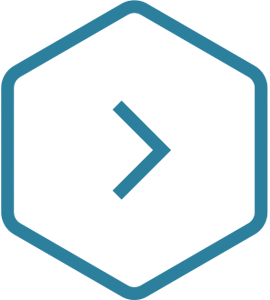 AACSB Member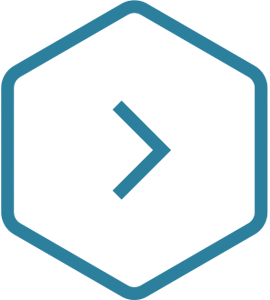 Acclaimed student experience and industry links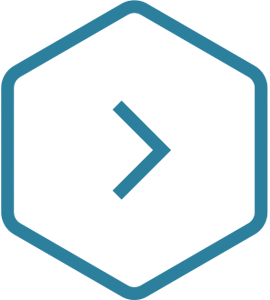 Option to pay-per-module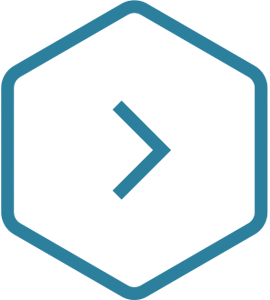 Dedicated student support through to graduation
A benchmark in online student experience
This online MSc Management with Human Resources Master's from the University of Lincoln has been created for individuals who want to develop a holistic understanding of business, leadership and management in a human resources context. It has a real-world focus and is designed to develop the skill sets, both in leadership and in human resources, that are in high demand with employers. This management with human resources programme can be studied anywhere, any time and on any device and is built in a digital learning environment that fosters collaboration with fellow postgraduate students, creativity and active learning, alongside independent study.
The flexible design of this Master's degree allows you to fit your studies around full-time work and other commitments, and with six start dates a year you're not restricted to the traditional academic year and can begin your postgraduate study within weeks.
Skills taught on the MSc Management with Human Resources:
Business acumen based on critical appreciation of theory and its application to cases and class exercises
Critical enquiry, logical thought, creative imagination and independent judgement, as well as their applications to decision-making processes within management environments
Understanding of principles of responsible management and leadership
Skills needed to successfully manage a variety of management decisions and situations – including strong communications skills
What you will study
The MSc Management and Human Resources Master's course is designed to provide you with a solid understanding of the fundamental subject areas needed to manage a business within a complex and changing environment.
The programme will cover key areas of human resources, including:
Managing employment relations
Organisational design and development
Modules in organisational strategy and project management aim to equip you with the tools, techniques and knowledge to be able to work effectively in different contexts. You will have the opportunity to develop your knowledge and skills in key areas such as strategic management and leadership, marketing, finance and accounting, and people management.
Benefit from internationally-recognised research and award-winning industry links
This Master's programme brings together leading academic theories and research with practical understanding of management within organisations. With award-winning industry links and impressive graduate prospect credentials, the University of Lincoln has set a blueprint for excellence in its pioneering approach to working with industry. It is this combination of the practical and theoretical that sets the academic content of our online programmes apart.
Entry requirements for home and international students
You should have, or be about to complete:
A recognised undergraduate with honours or postgraduate degree (or equivalent qualification) from an accredited college, institution or university, equivalent to or higher than a UK bachelor's degree qualification
Or:
If you do not hold a recognised degree, you should have at least two years of relevant work experience
English language requirements
If English isn't your first language, you may need to provide evidence of your English language ability. We accept:
If you do not have an English language qualification we will also consider applications with the following on a case by case basis:
A degree qualification taught in English
Evidence that you work in a company where English is the first language
Tuition fees are calculated per eight-week module. You can enrol in and pay for each consecutive session as your studies progress. Payment is accepted through the online student portal and must meet the payment deadline.
Total programme fees: £8,880 / Per 15-credit module fee: £740
If you are based in the UK or the EU, you may be eligible for a government-backed postgraduate loan to cover the full costs of the programme.
In addition, if you have successfully completed an undergraduate degree at the University of Lincoln, you are eligible for a 10% tuition fees reduction.
ELCAS funded students
ELCAS funded student fees are £4,440 per year for online MSc Management and £4,920 for the online MBA programmes, and must be paid module-by-module. You must submit your ELCAS Claim Authorisation Note to the Enrolments Team a minimum of 15 working days before the course start date, before you make any payments for the course. The Student Administration team will then advise you of your personal contribution, which you will pay before the course start date, and your remaining module fees for that year.
Leadership Development
This module provides you with opportunities to develop a conceptual and theoretical background in leadership, and to develop leadership competencies in yourselves and others. It covers areas such as leadership style, followership, ethical and responsible leadership, gender and leadership, and cross-cultural leadership. Over the course of this module, you will gain an in-depth understanding and appreciation of the impact interpersonal skills have on leadership effectiveness. With an applied focus, the module requires you to reflect on and apply theories and techniques to your personal real-world context in order to enhance your leadership practice.
Human Resource in a Global Context
This module is designed to provide you with a robust understanding of the principal internal and external environmental contexts of contemporary organisations. It covers the managerial and business context within which managers, HR professionals and workers interact in conditions of environmental turbulence, change and uncertainty. You will have the opportunity to learn about the choices, opportunities and constraints that managers and HR professionals in different types of organisations face in responding to these internal, business and external environmental challenges. The module explores implications for professional practice and provides opportunities for applied learning and continuous professional development.
Managing Employment Relations
The cornerstone of all human resource management activity is the employment relationship – as a legal, social, economic and psychological exchange. This module is designed to develop a comprehensive understanding of employment relations perspectives and debates from a theoretical and behavioural competency perspective. It gives you the opportunity to understand, analyse and evaluate competing theories and perspectives associated with managing employment relations strategies and their outcomes on organisational climate, employees and management. It also provides opportunities to critically apply activities, knowledge and behavioural competencies required for managing employment relations practices. You will review and critically evaluate the roles and functions of different stakeholders in employment relations and the structures and processes required to manage the employment relationship effectively.
Organisational Design and Development
This module is designed to enable you to develop a critical understanding of the theory and conceptual framework of organisational design and of the principles and practices of organisational development. It focuses on decisions that have to be made on the most appropriate organisational structures to ensure delivery of organisational activity. It also explains how an organisation's culture, values and environment support and enhance organisational performance and adaptability. A number of organisational development strategies are explored, including the concept of the 'learning organisation'. You will have the opportunity to learn about: the importance of cultural awareness in managing outcomes of design and development strategies; practical applications of organisation design and organisation development concepts; and implications for effective management of organisations and professional practice.
Financial Analysis, Appraisal and Decision Making
This module is designed to prepare you to critically analyse financial statements for single and group companies, develop understanding how financial statements are prepared, and learn to consider compliance with legal and regulatory requirements and the relevant International Accounting Standards.
The module will equip you with the knowledge and skills necessary to understand corporate financial performance and the relevance of accounting information, including the implications for the organisation, stakeholders and for effective corporate governance. It considers the different types of decisions that managers are required to make, and considers how financial and management accounting information can be used in support of these decisions.
Strategy Making
This module is designed to equip you with crucial knowledge and strategy making skills to enable you to contribute to responsible and successful business strategies and give your organisation a competitive advantage. You can develop the knowledge and professional expertise on: the formation, implementation and analysis of business strategies; making appropriate choices between strategic options; and following a strategic route that will deliver results that are robust, ethically sound and socially responsible.
International Marketing Planning
Business now competes on a global stage where marketers can do much more with small budgets, shrinking the historic chasm between SMEs and large enterprise. Creative marketing that grabs the attention of the ever-changing needs of the consumer takes careful planning. International Marketing Planning provides you with the fundamental building blocks to manage an organisation's marketing function. By establishing an organisation's current market position, unpacking their value offering to consumers and formulating a plan to meet strategic marketing objectives, the marketing planning process provides a creative framework to drive organisational success.
Project Planning and Management
This module offers you a foundation in the theory and best practice of project management and develops the practical skills of how to plan, implement and control projects. It examines the system perspective on management and takes a practically oriented overview of the nature and purpose of project management and its key functions, including scope, time, cost and quality. The role and qualities of the Project Manager and the composition of the team are also examined. The material and approach in the module incorporates worldwide best practices from major professional bodies: the PMI Body of Knowledge, APM Body of Knowledge and PRINCE2.
It is focused on transferable skills for boosting your professional development and employability: practical problem solving and decision making in conditions of uncertainty and ambiguity; planning capability; and adaptability to work in different contexts – attributes highly valued by employers.
Professional Inquiry Project
The Professional Inquiry Project allows you to demonstrate your understanding of management within the field of your degree. It is an individual and independent research project in which you can bring together and apply your learning from the programme to help to solve a chosen business problem or challenge, a real-world issue or a research topic. Through bringing together learning from across your degree programme, you can demonstrate your knowledge and understanding of management within your field and its application to organisations.