100% online LLM Business Law
Apply by: 22 February 2023 | To start: 06 March 2023
180 credits • 2 years part-time • £8,880 total fees
Develop an in-depth knowledge of business law with a QS 5-Star university
Why Lincoln?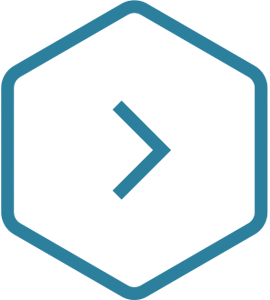 100% online LLM within 24 months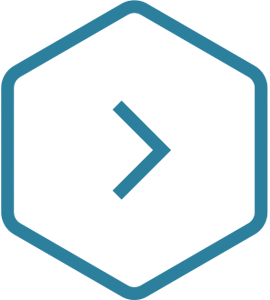 QS 5-Star rating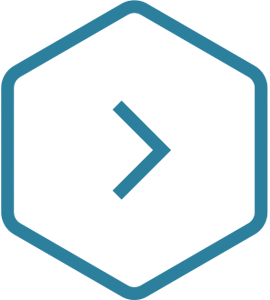 Close links to leading employers in law and criminal justice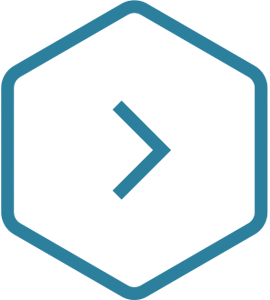 £8,880 total fees, option to pay-per-module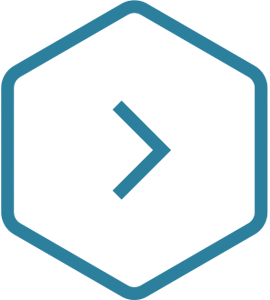 Dedicated student support from enrolment to graduation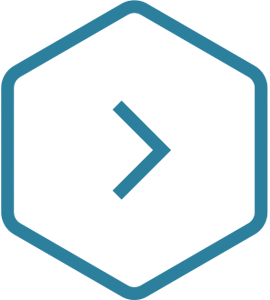 Grow your global network by connecting with peers during your studies
A flexible LLM Business Law, studied entirely online
This LLM from the University of Lincoln has been created for individuals with an undergraduate degree in law or a related field and are looking to further their legal skills and knowledge, particularly in the area of business law. Designed with working professionals in mind, this degree is taught entirely online and when you study you'll connect with fellow postgraduate students across the world, expanding your global network as you learn. As this law Master's degree is studied part-time, you'll also be able to fit your learning around your life without taking a break from your career as you continue to earn and develop.
Aiming to enhance your career in legal fields
This LLM Business Law is for you whether you've recently completed your undergraduate degree in law, or if you graduated a while ago and have been working in a legal field. By studying this degree, you will have the opportunity to expand your knowledge on commercial law and enhance your future career prospects and employability. The legal job market is a competitive one, so when you study with the University of Lincoln we aim to prepare you to take the next step in your career by advancing your skills suitable for law firms, business, government, or academia.
What you'll study
Our research-active law academics have a wealth of experience in business law and are experts in the various topics covered in our LLM. By studying this postgraduate law degree, you'll be equipped to gain in-depth knowledge on a broad range of legal concepts, issues, theories and problems.
Your degree programme will be taught through our interactive online learning environment where you'll participate in discussion groups, forums and group-based tasks with fellow law students. The course material can be accessed on any device, allowing you to study wherever you are, at whatever time suits you. On top of this, we have six start dates a year so you're not restricted to the traditional academic year and can begin your studies within a matter of weeks.
The LLM Business Law aims to equip you with knowledge on:
Corporate governance
Environmental law
Human rights law
Dispute resolution
Jurisprudence and legal theory
International economic and investment law
International law and world order
International business law
Entry requirements for home and international students
You should have or be about to complete:
A second class bachelor's degree from an accredited college or university, or a degree from a recognised institution comparable and/or equivalent to a British honours degree
Applicants that do not directly meet the education requirements will be evaluated on an individual basis, taking into account vocational and professional qualifications, and relevant work experience.
English language requirements
If English isn't your first language, you may need to provide evidence of your English language ability. We accept:
IELTS 6.5 or an equivalent qualification
If you do not have an English language qualification, we will also consider applicants who have completed an undergraduate degree that was taught and assessed in English within the last three years.
Tuition fees are calculated per eight-week module. You can enrol in and pay for each consecutive session as your studies progress. Payment is accepted through the online student portal.
Total programme fees: £8,880 / Per 15-credit module fee: £740
If you are based in the UK or the EU, you may be eligible for a government-backed postgraduate loan to cover the full costs of the programme.
In addition, if you have successfully completed an undergraduate degree at the University of Lincoln, you are eligible for a 10% tuition fees reduction.
Corporate Governance
This module aims to give you an insight into the theoretical, legal, practical and ethical issues surrounding corporate governance and its influence on the management structure of modern companies. The module will incorporate the analysis and evaluation of the issues within a company which arise from the separation of ownership and control. It will explore the relationships which exist between directors, shareholders, management, the company itself and other internal and external stakeholders, to establish the role of corporate governance in defining these relationships.
You will have the opportunity to develop a firm understanding of the concept of corporate governance and the basic principles underlying the implementation of UK and international corporate governance codes and principles. In particular, you will be equipped to examine key issues such as in whose interest companies are run, the conflict between shareholders, other stakeholders and the board of directors, the mechanisms in place to ensure that shareholders' interests are protected, the role of the board of directors, the proper functioning of the board and issues surrounding remuneration.
Environmental Law
Environmental law has become increasingly significant through the impacts that pollution can have at the national and international levels and especially through the harm that it can cause to humans. These issues are compounded by increasing threats to biodiversity and the major challenge caused by climate change.
This module will examine the development and operation of international environmental law, considering in particular the historical evolution of the law, the elaboration of multilateral environmental regimes (for example, regarding climate change) and the increasing judicial attention given to environmental issues. Environmental degradation, as well as measures taken to remedy environmental degradation (or, at least, reduce its impact) have enormous economic consequences and raise the prospect of significant costs.
Human Rights Law
This module aims to develop a critical understanding of international human rights institutions, and the way they are used to promote and protect the rights of individuals. By looking at the functioning of the United Nations, of regional mechanisms (such as the European Convention on Human Rights), and the enforcement of international human rights standards at the global, regional and domestic levels, students can develop a deeper understanding of the reasons behind the successes and the failures of human rights international organisations.
Dispute Resolution
In this module you will be introduced to the different methods of international dispute resolution in a public law context. This module explores the legal frameworks governing international dispute resolution along with both the political and legal context and concerns relating to them.
The module aims to examine the principal approaches to the settlement of international disputes in public international law. Students can gain an understanding of the nature of international disputes, and the options for resolving them and how a chosen option might be informed by the type of dispute presented. Some of the key issues this module will explore include: the legal and political factors relevant to selecting dispute resolution approaches; the choices that are available to the parties; the informal resolution structures such as negotiation, mediation, conciliation and inquiry; the role of arbitration in international disputes; and the use of the International Court of Justice.
Jurisprudence and Legal Theory
Jurisprudence is the theory or philosophy of law, the study of philosophical questions about the nature of law, its relation to morality, what determines its validity and normativity, and theories about its social significance and how it operates.
This module provides a more theoretical enquiry into the nature, purpose, limits and value of law. You will be given the opportunity to receive a sound understanding of the theories of different jurisprudential schools of thought and consider broad philosophical questions about law and its relation to justice. The aim of the module is to provide you with background knowledge of the science or philosophy of law and its relationship to morality. You will be equipped to learn how jurisprudence has contributed to the development of modern political, economic and legal systems. In addition, the module is placed in a modern setting and aims to raise contemporary ethical debates in order to raise awareness of the ethical background against which the law and legal practice needs to be understood.
International Economic and Investment Law
Since the Second World War, finance and trade have been subject to increasing regulation. Collective regulation orchestrated by the Bretton Woods institution has focused on preventing the economic depression that occurred prior to the war whilst ensuring that countries are better able to grow economically and develop.
This module focuses on the rules of public international law and the relevant international institutions concerned with the international economic relations of states (other than international trade). Seeking to place the law in a historical and socio-economic context, the module will examine the operation and activities of inter alia, the International Monetary Fund, the World Bank Group and the World Trade Organization.
International Law & World Order
The aim of this module is to introduce you to a dynamic area of law that has contemporary relevance in a rapidly changing world order. The module aims to introduce you to key principles of international law such as the sources, creation and structure of international law, how states are created, state responsibility for breaches of international law, and how international disputes are resolved. It also aims to give you an insight into international law's practical and contemporary application within the context of the world order. By examining both theoretical and practical applications of international law, the module will give you the opportunity to gain a critical understanding of the impact and operation of this area of law through applying the principles you have learned to topical subjects.
International Business Law
Businesses engage in international transactions subject to varying global and local laws. In an increasingly interconnected world, an in-depth understanding of the laws governing such transactions alongside commercial relationships is critical. Whilst focusing on examining the laws and regulations that govern international business transactions, this module also facilitates an understanding of the dynamic nature of legal relationships between businesses, individuals and states. The module focuses on two core transactions that are of central importance to international sale of goods – contracts for the sale of goods, and contracts for carriage. With regards to sale of goods contracts, it considers contracts governed either by the English Law (Sale of Goods Act 1979) or by the UN Convention on Contracts for the International Sale of Goods 1980 ("CISG"). In relation to Contracts for Carriage, it considers the different types of carriage contract, the problems of carriage of goods by sea, and methods of payment. These core contracts are critical in enabling you with the opportunity to gain a strong understanding of the law in relation to international business transactions.
Dissertation or Business Case
As part of the award of the Business Law LLM degree, the dissertation module is aimed at providing you with the opportunity to engage in a research project based on a research topic of your choice. The process of identifying a subject area of law which induces an interest for further research is a valuable learning experience. Developing a research proposal which involves articulating a research question that you seek to address and elaborating on the process which would enable the research project to be undertaken is part of the developmental learning embedded in the postgraduate study in this LLM programme.
Working with an assigned supervisor for the dissertation will enable you to explore your research topic in depth and provide a dissertation which addresses your topic at the expected level. The process of writing the dissertation enhances the knowledge and skills gained on the LLM programme and provides you with research capabilities which are transferable across various domains.