Apply by: 16 October 2023 | To start: 30 October 2023
180 credits • 2 years part-time • QS 5-Star university • £9,840 total fees
Your future in finance begins here with a 100% online MBA Finance from a QS 5-star UK university
Why Lincoln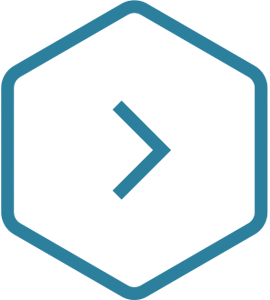 100% online MBA within 24 months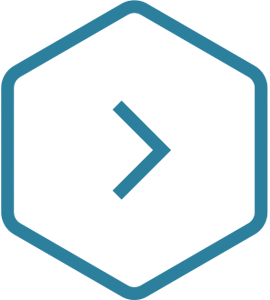 QS 5-Star rated university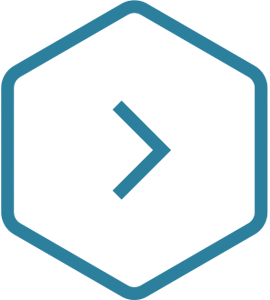 Global alumni network of 100,000 graduates in varied professions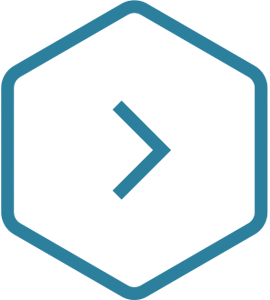 AACSB Member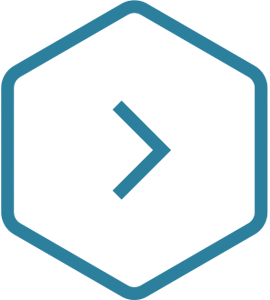 Strong industry links and academic staff with experience in capital markets, investments, Big 4 audit and assurance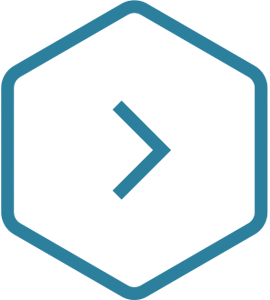 £9,840 total fees, option to pay-per-module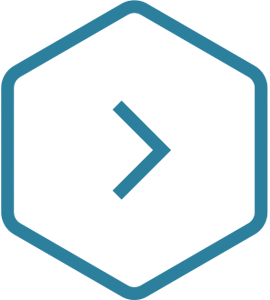 Dedicated student support through to graduation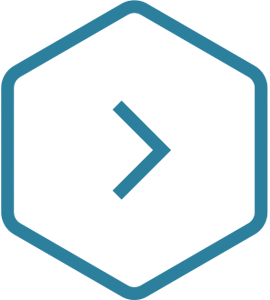 Connect with and learn from fellow professionals in online workshops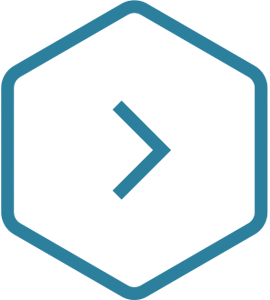 Grow your network with peers from a range of industries
A high-quality MBA Finance to develop successful real-world finance professionals
Financial managers are critical to the ever-evolving organisational landscape with increasing pressure on budgets, planning and the management of risk now typical of many modern business environments. Our 100% online MBA Finance is an advanced management postgraduate degree designed for those seeking to develop their knowledge of and advance their careers in financial services.
This MBA programme will suit busy professionals, industry specialists and managers looking to expand and deepen their background or refresh their knowledge in key finance related areas and develop strategic management skills in core topics including leading and managing people, marketing, innovation, and entrepreneurship and more. The programme's coursework will develop your ability to make informed financial decisions in a leadership setting while learning how to look behind and challenge the face value of financial information.
Many of the University of Lincoln's finance and economics staff have made significant contributions to the Research Excellence Framework (2021) and have connections to growing numbers of international partners. Our academic staff take part in a wide variety of research areas including, development economics, labour economics, international finance, financial economics, sustainability, CSR food security and more. They also have private sector experience working in international capital markets, investment banking, research and development, as well as Big 4 audit and assurance.
A flexible online finance degree to suit the lives of working professionals
The MBA Finance's course content is delivered in an entirely online learning environment, accessible on a wide range of devices – so there is no need to attend on campus sessions and you can study from anywhere in the world at any time. Its flexible course structure also means you can learn what you need to take your career to the next level without the need for a break from work and fit your learning around family and life commitments. We also offer six start dates per year so you can start your studies when you're ready, even if it's outside the traditional academic year.
What you will study
The MBA Finance aims to develop a critical appreciation of the issues and complexities of the present and future business environment and the need for strategies of sustainability in business and society. It brings together relevant contemporary academic theories and research with a practical understanding of activities within organisations.
The finance specialisation includes aspects of financial and management accounting, analysis of financial statements, elements of corporate finance, governance, and risk management – all skills and knowledge which the aspiring or existing manager requires on a day-to-day basis.
Students learn in an expertly-designed interactive environment accessible on a wide range of devices. This learning environment offers discussion groups, forums, and group-based tasks to foster collaboration, creativity and active learning. Supported by their tutors, students connect with and learn alongside other professionals and peers working in a range of industries in collaborative online workshops and share knowledge and ideas through professional practice discussions.
Skills taught on the MBA Finance include:
Leading and developing people
Reading, analysing, and interpreting financial communications
Innovation and entrepreneurship
Strategic decision-making
Corporate finance and decision-making
Financial management
Stakeholder engagement
Marketing
Governance and risk management
Benefit from internationally-recognised research and strong industry links
The MBA (Specialisation) brings together leading academic theories and industry-focused research with a practical understanding of management and leadership within organisations. With strong industry links and excellent graduate employability prospects, the University of Lincoln has a pioneering approach to working with industry. Lincoln International Business School is an AACSB member and signatory to the United Nations Principles for Responsible Management Education (PRME). Many of our staff are Senior Fellows or Fellows of the Higher Education Academy (SFHEA or FHEA) and all are experienced in online teaching. It is this combination of the practical and the theoretical that sets the academic content of our online MBA apart.
Entry requirements for home and international students
You should have or be about to complete:
A minimum 2:2 honours degree and at least two years of relevant managerial experience
Or:
If you do not hold a recognised degree, you should have at least five years of relevant managerial experience
English language requirements
If English isn't your first language, you may need to provide evidence of your English language ability. We accept:
IELTS 6.5 or an equivalent qualification
If you do not have an English language qualification we will also consider applications with the following on a case by case basis:
A degree qualification taught in English
Evidence that you work in a company where English is the first language
Tuition fees are calculated per eight-week module. You can enrol in and pay for each consecutive session as your studies progress. Payment is accepted through the online student portal.
Total programme fees: £9,840 / Per 15-credit module fee: £820
If you are based in the UK or the EU, you may be eligible for a government-backed postgraduate loan to cover the full costs of the programme.
In addition, if you have successfully completed an undergraduate degree at the University of Lincoln, you are eligible for a 10% tuition fees reduction.
ELCAS funded students
ELCAS funded student fees are £4,440 per year for online MSc Management and £4,920 for the online MBA programmes, and must be paid module-by-module. You must submit your ELCAS Claim Authorisation Note to the Enrolments Team a minimum of 15 working days before the course start date, before you make any payments for the course. The Student Administration team will then advise you of your personal contribution, which you will pay before the course start date, and your remaining module fees for that year.
Marketing and Stakeholder Engagement
This module aims to equip you with a critical appreciation of how organisations can enhance competitiveness through stakeholder engagement. It introduces marketing management from diverse academic and professional backgrounds. It emphasises the need for a critical and analytical perspective and assumes no previous knowledge of the subject.
Marketing within a global environment is explored, alongside a consideration of how the impact of environmental trends and customer demands shape companies' marketing strategies.
Corporate Communications and Financial Analysis
This module teaches you how to read, analyse, and interpret financial information using statements provided by companies and prepared using generally accepted accounting principles. You will examine the role of an annual reports' narrative in interpreting the company's performance and its approach to issues such as ethics, sustainability and the environment, employees, its future, and the needs of users of accounting information. You will apply both quantitative and qualitative techniques to the information and analyse if it meets the needs of all stakeholders.
You will also be introduced to the stock exchange information available for listed companies and how this might complement the information in the annual financial statements. The module blends theory and practice with particular focus shed on day-to-day practical problems related to interpreting financial statements and the limitations of that information.
Strategy in Practice
This module explores key concepts of strategic decision-making to explore how strategy is conceived by integrating theory, practice and experience. It examines how strategy affects organisations and how an organisation can be designed to realise its strategy efficiently and effectively, given the understanding of the internal structures, processes and culture, and the external conditions.
You will explore how mission, vision, and values are shaped in an organisation. The module covers topics related to organisational structures, business models and how the external environment impacts on current and new strategies.
This module is designed to build your skills in strategic decision-making, in terms of assessment, information and resources, conceptualisation of strategies, implementation, and monitoring of the results. You will be asked to perform research based on complex information and constructs, analyse real-life business situations challenging the status quo, and reflect on your own practice.
Finance and Management
This module develops the background and understanding that managers and leaders need in financial applications. It details the basis of financial and management accounting, introducing concepts which lead to the development of a more competent understanding of budgeting and other associated resource allocation problems.
Financial accounting is explored separately from management accounting, to enable an understanding of the financial reporting statements which firms must produce to be compliant with the regulations of their company structures. You will review financial analysis, including trend identification and concepts or issues that firms face from their funding choices. This can lead to a greater understanding of the financial consequences of the decisions taken by management.
Corporate Finance
This module provides a background to corporate finance. Corporate finance is concerned with how firms get money (raise finance) and how they use it (investment and management) in ways that allow the company to fulfil its aims and objectives (often to increase shareholders' returns investment returns).
It explains what businesses should consider when they are making the financing decisions that their success or even survival can sometimes depend upon. For example, an organisation that needs to raise funds to finance its expansion. Decision makers should consider what the most effective financing options could be and what implications they may have in the organisation's overall financial performance. Several tools and techniques that support corporate finance decision making are also presented.
Innovation and Entrepreneurial Thinking
This module explores entrepreneurial thinking, innovation, creativity and intrapreneurship, culminating in the development of a business case. It considers the innovative and creative process, both at an individual and a corporate level. As well as identifying the potential business benefits of intrapreneurship, the module explores strategies to encourage, nurture and lead intrapreneurship within an organisation. You will create a strategic project plan which will enable the implementation of an innovative solution to a business issue.
Governance and Risk Management
This module examines corporate governance, developing key skills to support good governance, risk management, control, and stakeholder dialogue across an organisation. It offers an overview of the role of boards and directors in corporate governance and develops an understanding of corporate social responsibility (CSR) in governance worldwide.
The module aims to develop students who understand and appreciate the importance of going beyond financial information and supporting good ethical business practices to help companies sustain long-term success. It also evaluates techniques to manage cybersecurity risks within your own organisation and the wider environment.
Leading and Developing People
This module focuses on leading and developing individuals and high-performance teams within an organisational culture. Consideration will also be given to workforce planning including talent management, learning organisations, workforce design, succession planning, as well as diversity and inclusion. The module explores leadership theory and practice, communication, and decision making, as well as the impact on strategic workforce planning. There will also be an appraisal of your own role and capacity in these areas.
Negotiated Learning Project
The Negotiated Learning Project is the final part of the MBA Finance and allows you to demonstrate your mastery of business management and leadership in a 'capstone' project for an organisation. It is an individual and independent project in which you can bring together all your learnt knowledge and skills from the programme to help solve a chosen business problem or challenge, demonstrating your understanding of leadership and management and its application within an organisation through synoptic assessment.